Mayoral Office
> Oath
My Campaign
Press and Media
> Coverage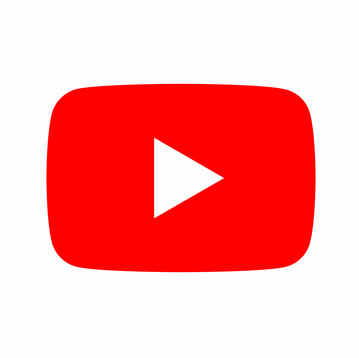 Mayor Max, I's popularity moved the people of Idyllwild to appeal to Idyllwild Animal Rescue Friends (ARF) for his continuation in office. On February 9, 2013, ARF announced via its newsletter the extension of Max's one-year term to a second year. On February 11, 2013, ARF posted this announcement on its Facebook page, as below.
Mayor Max, I's term commenced on July 1, 2012 and was set to conclude on June 30, 2014.
On April 2, 2013, Mayor Max, I passed away. The successor for the remainder of Max's term, Maximus Mighty-Dog Mueller, II (or Mayor Max, II), arrived in Idyllwild on July 21, 2013. Idyllwild Animal Rescue Friends approved his mayoral transition plan.
In March of 2014, as the June 30 end of Max's term approached, ARF solicited the town's interest in holding another election. Once again, the people overwhelmingly pled for Mayor Max's continuation in perpetuity. Mayor Max and his two deputies, Mikey and Mitzi, continue to serve the town of Idyllwild.
- - -
ARF's February 11, 2013 announcement of Mayor Max, I's term extension: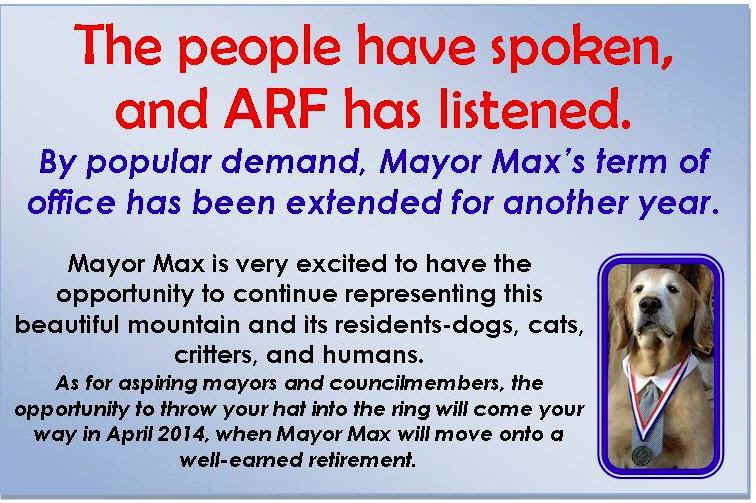 © 2022 Office of the Mayor of Idyllwild, California